Data Installation & Supplies LTD
Premium Exhibitor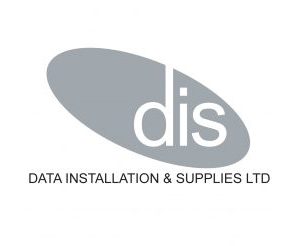 DIS was formed in 1983 specifically to supply specialist networking services to major UK VAR's and end users within the computer industry. We offer a broad portfolio of solutions in five key areas, including cabling services, IT support and consultancy, IP CCTV and security, connectivity, and audio visual.
With substantial installation experience spanning over 35 years, our expert in-house design and engineering teams can provide bespoke solutions to fit the specific challenges of businesses of all sizes. We have worked within industries including commercial, retail, manufacturing, foods, education, government and more. With our services, we have helped our customers to increase productivity, minimise shrinkage, add security, and highlight connectivity.
We take pride in consistently delivering a high standard of customer satisfaction, especially in expertise and after-sales support. Our customers repeatedly refer to this as our point of difference, and as such we have earned a loyal customer base who continue to call upon the services of DIS year upon year.
From data centres to IP CCTV cameras, WiFi to Unified Communications and more, we have a solution to fit your business needs.
Contact us:
T:  01274 869099