Eleven Sports Media
Premium Exhibitor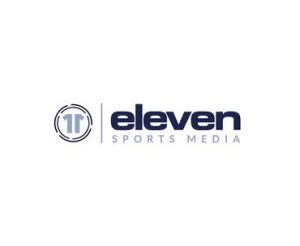 Stadium TV, StatZone, Perimeter LED Boards and Crowd Facing LED Boards – offered at zero cost in return for media rights – now benefit dozens of clubs and millions of fans. Our platforms have improved facilities and driven revenue for clubs and significantly enhanced the in-stadium experience for all spectators.
With thousands of screens in a diverse range of venues, we are now the biggest digital out of home network in sport and can deliver campaigns with a huge reach and instant impact.
There is much more to come as we look towards delivering more cutting-edge products and engaging with even more sports in exciting new territories.
Contact us:
T: 0161 669 4214