Orange21
Premium Exhibitor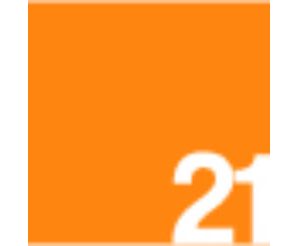 Our print management solution offers you a choice of managed print models in either a multiple or single service line provision. We have the skills and knowledge to deliver a diverse range of print related services and products to a single brand across different locations, combining manufacturing with a strong supply chain.
Our clients come from several market sectors, so although their print needs are very diverse, they are all delivered through a category specialist.
It may be a complete refresh for an entire retail estate, the production of a global company's annual report – whatever the project we co-ordinate the smooth delivery through Prince 2 project management & Six Sigma, together with bespoke marketing operations technology.
Our dedicated client services teams provide governance through service measurement, management information and structured scheduled review meetings. This demonstrates our commitment to innovation in the print and signage industry and our desire to add value going forward.
Having our own in-house capability we excel in and have a passion for all aspects of print production and related solutions, including but not limited to litho, digital and direct print manufacturing, logistics and fulfilment capability, creative and digital execution.
When we need to find additional manufacturing capability we have partners in our fully managed supply chain who play a major role when we don't have the in-house capacity – we'll never let a client down.
Contact us:
T: 07969 751008